Apolakkia - Rhodes
Apolakkia is a village in the south of the island of Rhodes. The southern area is almost 100 km away from the touristic center of the island. The big hotels are almost all situated in the north of Rhodes. The southern area is the best place on Rhodes for travelers who want to see genuine Greek villages and Greek life and culture. You will meet a lot of very friendly local people here.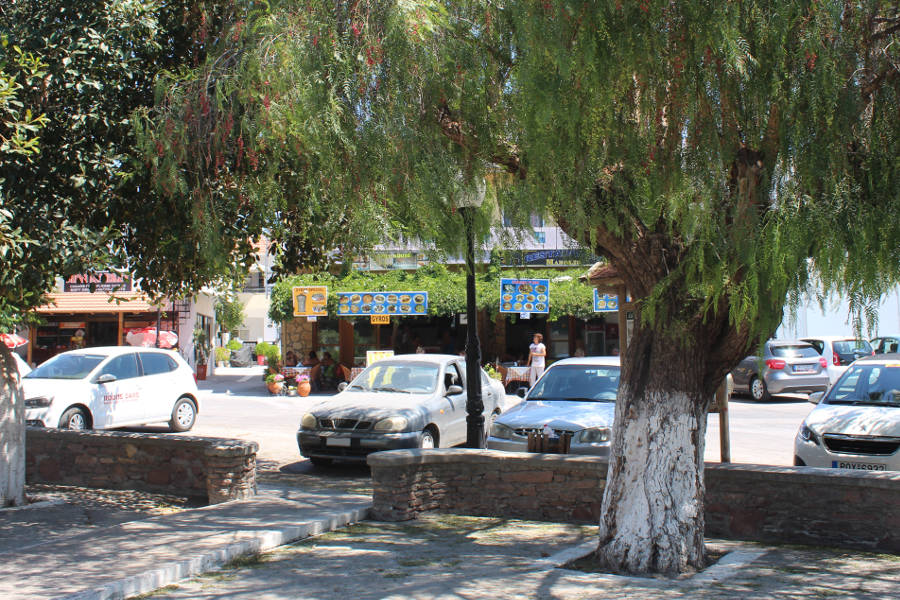 In the center of Apolakkia, you can find the village square. It is surrounded by small taverns. They are known for their good Greek food. In the evening, you can find a lot of local Greek people here. This is always a sign of quality food.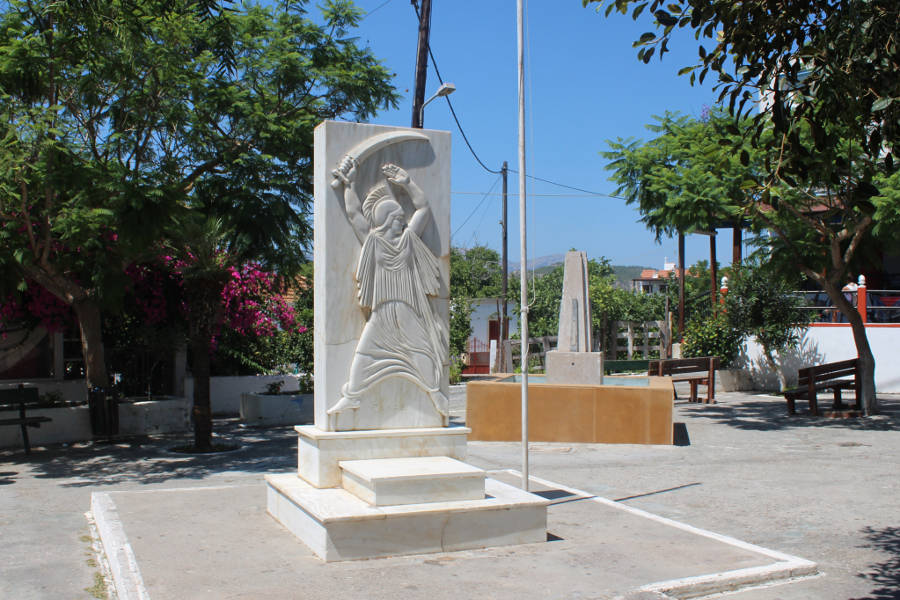 A monument on the village square.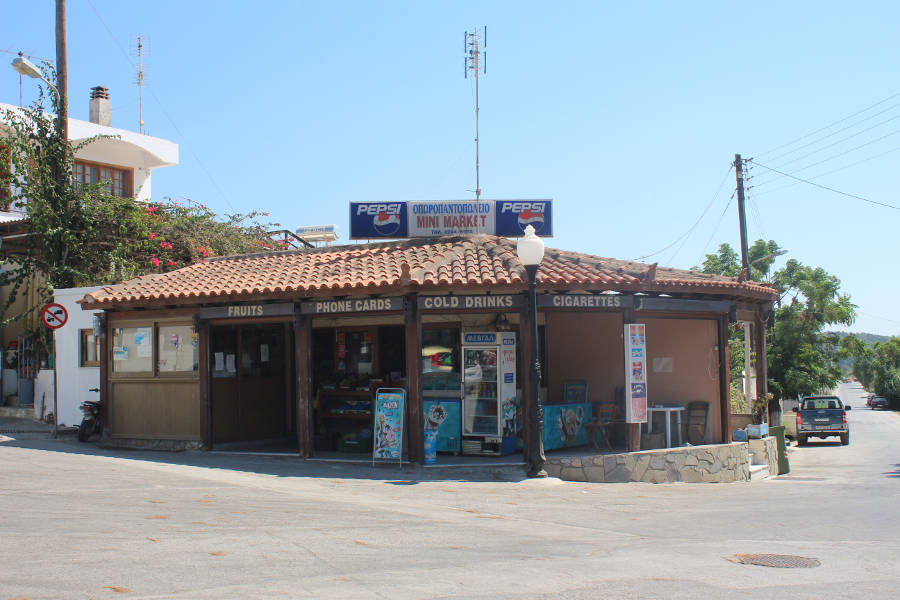 A small food shop.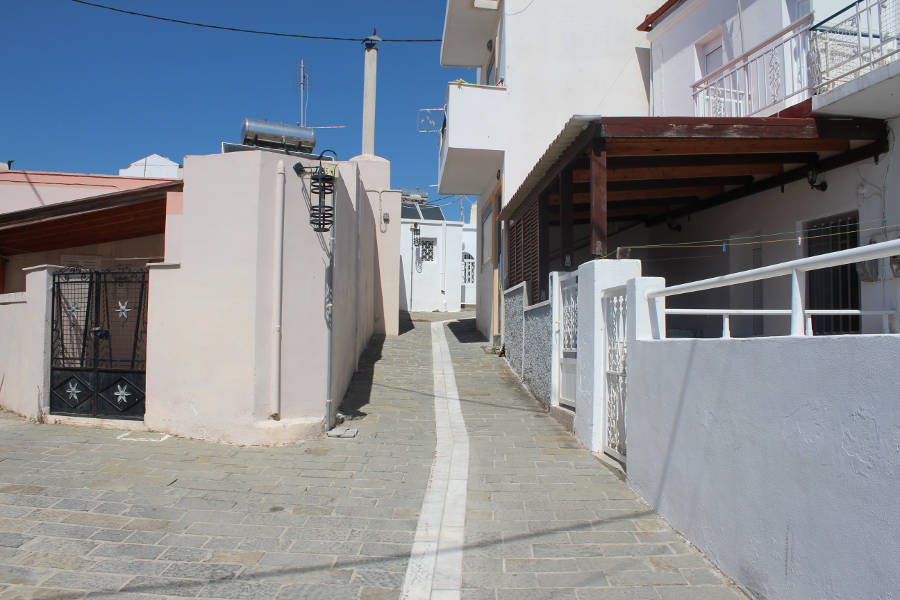 Easy for visitors: the church can be found by following the white line.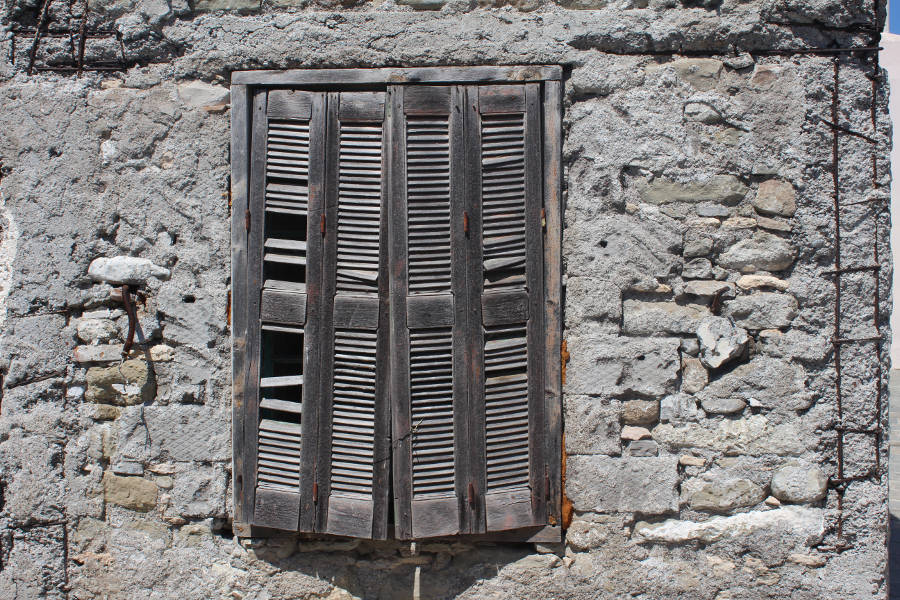 An old window.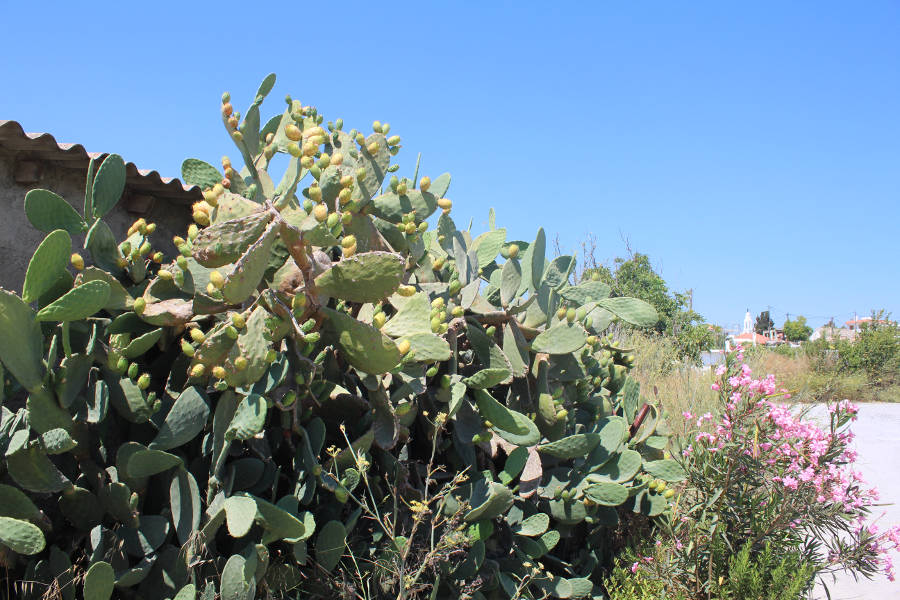 A cactus. The climate is hot and dry in the summer.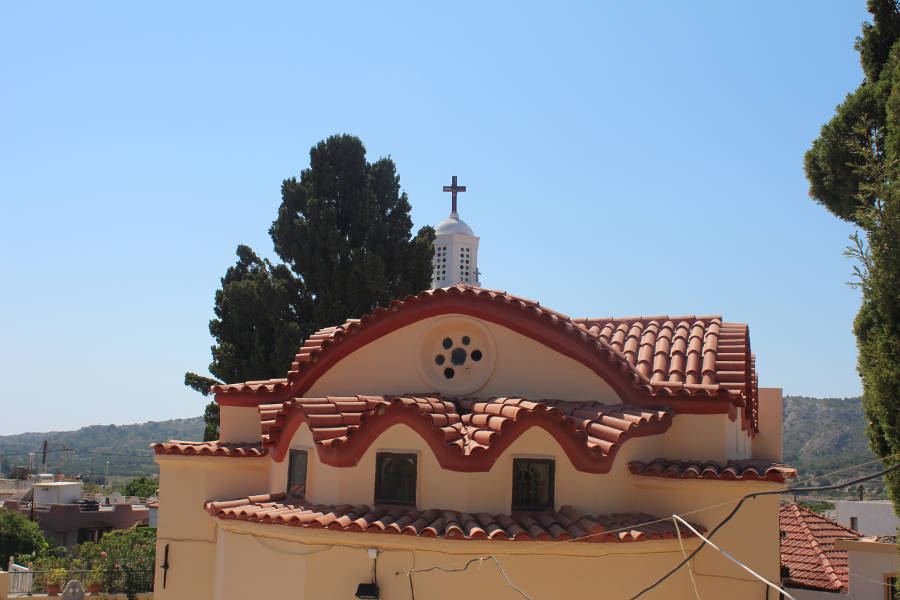 The church of Apolakkia.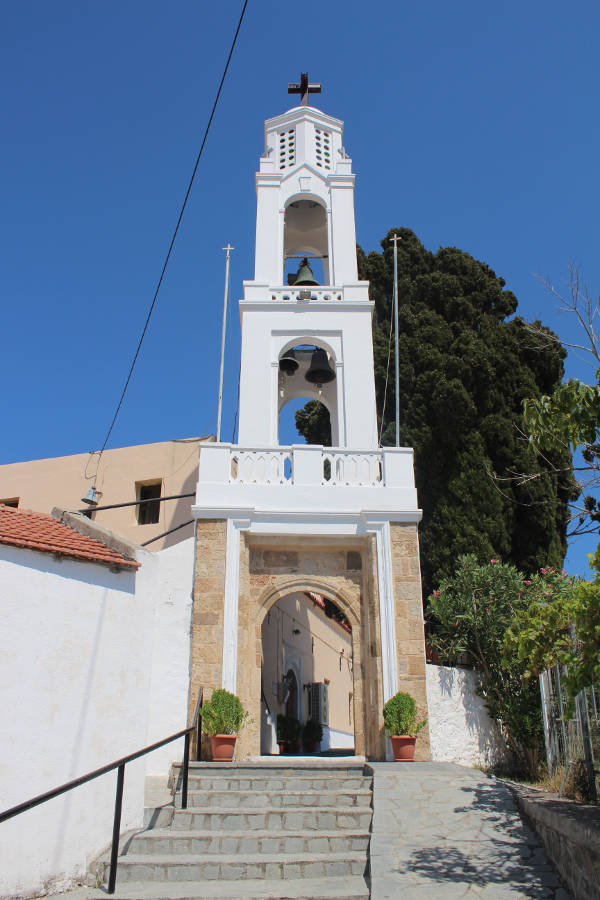 The nice tower of the church.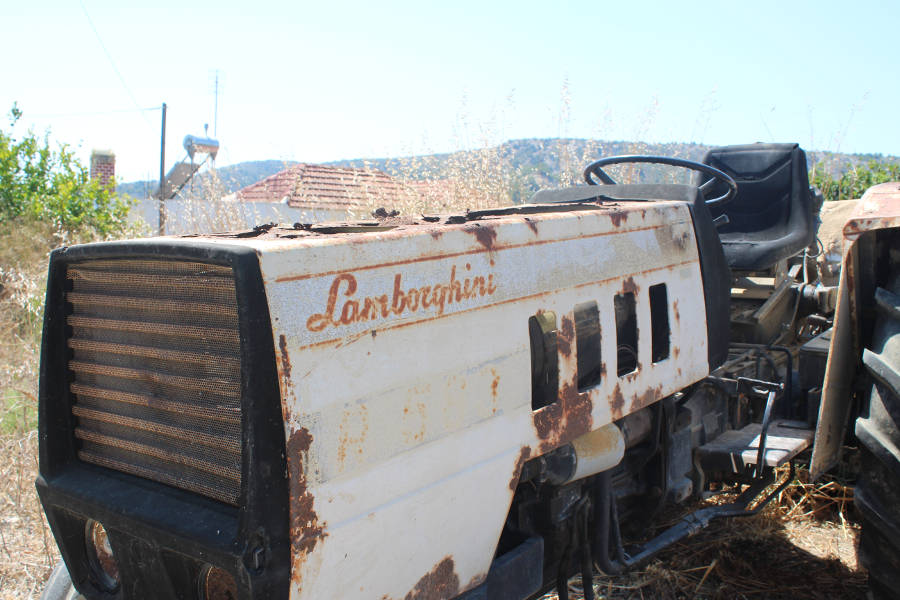 Southern Rhodes is an agricultural area.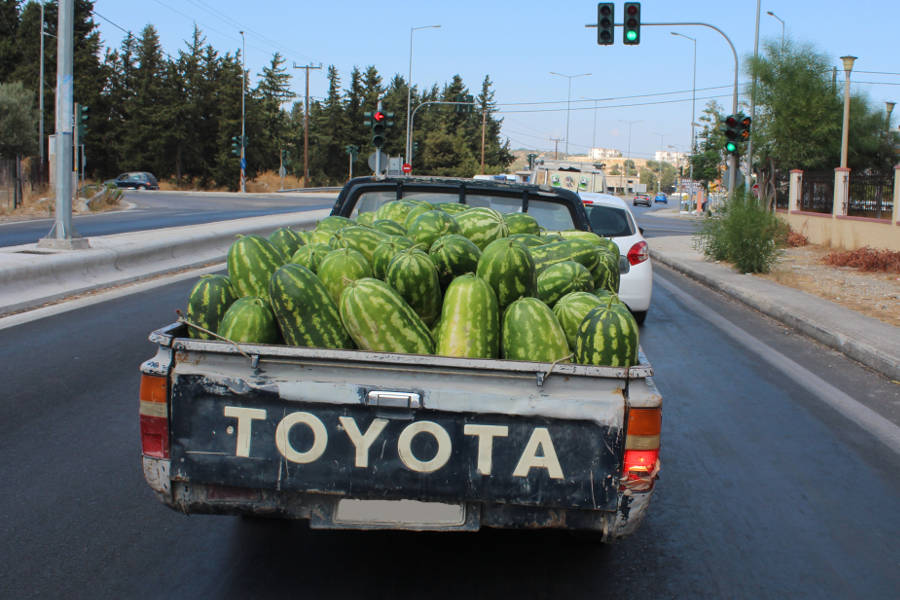 Apolakkia is known as "melon capital" of Rhodes. Once a year, usually in July, a watermelon celebration is held. This is a big celebration with Geek music and Greek dance, food and drinks. Do not miss it if you are in the area at this time.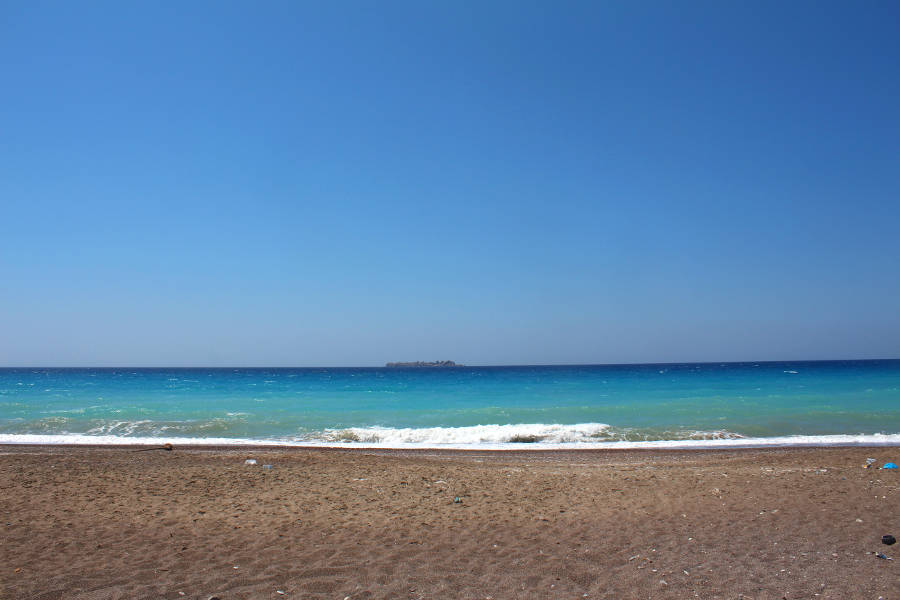 Apolakkia is not by the sea. About 4 km from Apolakkia, you can find a beautiful, long, natural beach. To get to the beach, take the road to Kattavia. You will see the beach only 50 m to 100 m from this road.